Stunning Large Malachite Tower Natural Gemstone Crystal Display Piece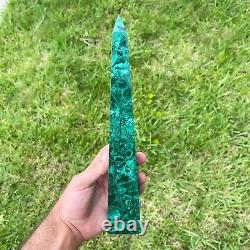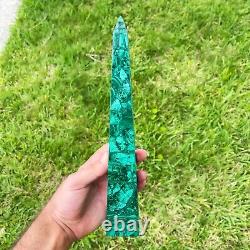 AAA Grade Gemstone Bracelets 1. Stunning Large Malachite Tower - Natural Gemstone Crystal Display Piece. Elevate your space with this stunning large Malachite tower.
Its natural beauty and vibrant green hues will captivate and energize any environment. Handcrafted for durability, it exudes sophistication and promotes transformation and healing. Perfect for crystal enthusiasts and those seeking positive energy. Weight: 1 LB 6.9 OZ. Ruby's Healing Crystal's is a local crystal shop based out of Boca Raton, Florida.
We carry over 200 varieties of high quality crystals, jewelry, incense, candles, sage, and other metaphysical supplies. We are the one stop shop for tumbles and pocket stones, museum grade showcase crystals, or anything in between!
Return your items for up to 30 days after purchasing. We Are Happy To Assist You! Please Message Us For Further Assistance.