Huge! 4 lbs. 10oz Piece Genuine Citrine Crystals / Natural Geode Cluster / Stone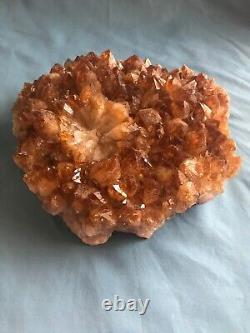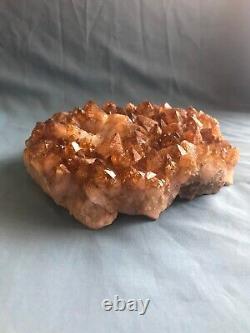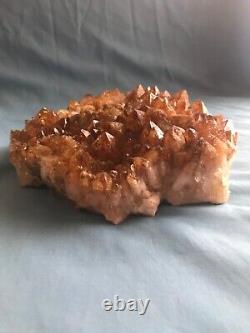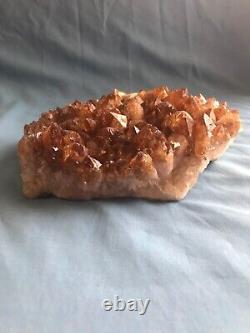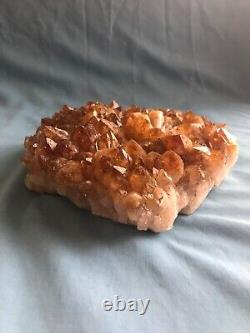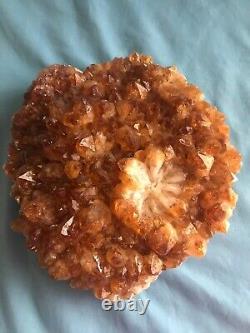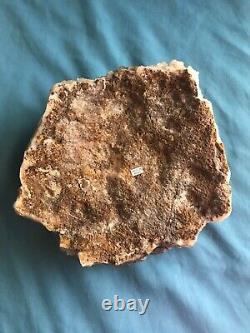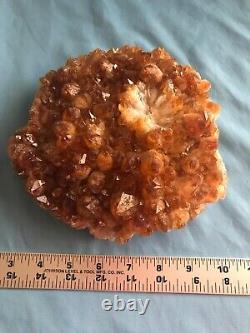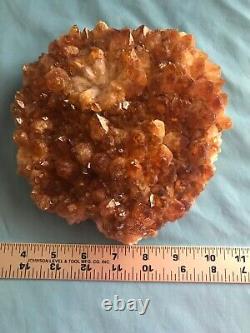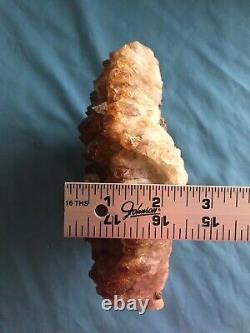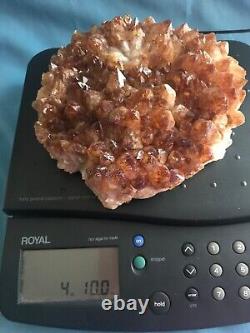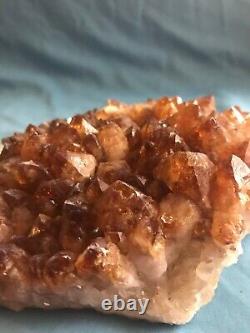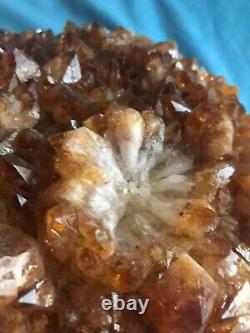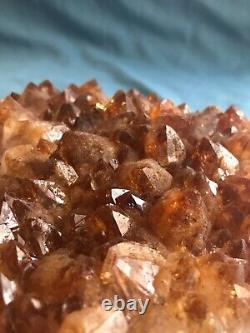 MAKE A STATEMENT WITH THIS HUGE DISPLAY PIECE! You will receive this Huge 4 lb.
Piece of Genuine Citrine Crystals/Natural Geode Cluster/Stone that would definitely make a statement! You will be getting the exact large piece of genuine citrine crystals that you see in the pictures. This beauty has gorgeous crystal point formations and has nice color saturation.
It also has a pretty white starburst on it making it truly spectacular (please see all pictures)! This piece of citrine is natural and is not color treated making it perfect to use for Chakra or energy work. It weighs a whopping 4 pounds 10 ounces and is one of the better specimens that you will see out there! Natural Citrine enhances physical stamina and energy, supports the endocrine system and encourages proper metabolism.
Natural Citrine is the great manifestor, allowing one to purify the manifestation channel and bring Divine energy into form through intention and action. It assists one in maintaining one's direction when the going gets difficult, or when obstacles appear in one's path. Natural Citrine assists one in overcoming difficulty, maintaining effort through adversity, and taking decisive action to resolve difficult situations. It assists one in overcoming feelings of being undeserving of abundance. Use this beautiful citrine as a display piece on your fireplace mantle or coffee table. Put this in your windowsill, display it on your desk or bookshelf, or. Add this to your crystal specimen collection. It measures a whopping 7-1/2" by 7-1/4" and is 1-3/4 tall. All measurements are taken at the widest points and are approximate.
This beauty weighs 4 pounds 10 ounces so it is a nice, large size. This Citrine crystal cluster would also make a nice gift and it will be coming from a smoke-free, pet-free home. The price of citrine has gone up considerably in the last few years, but I bought this before the price increase so get this large, gorgeous piece for a good price right here! I will be trying to list things daily so check back often and add me to your list of favorites!
Measurements and weights are approximate. Thans for taking the time to look.
If you believe that I have made an error in this listing, please feel free to contact me.