Grade A Amethyst Cluster, Amethyst Geode, Raw Amethyst Druze, Wholesale Bulk Lot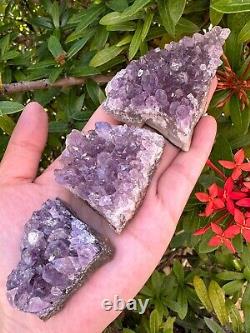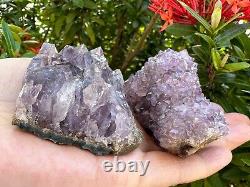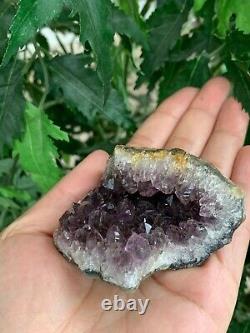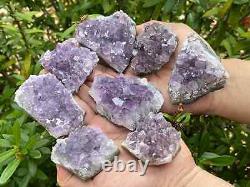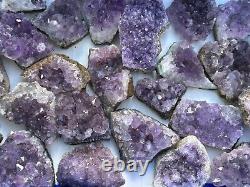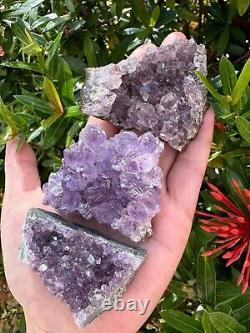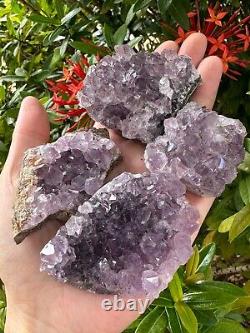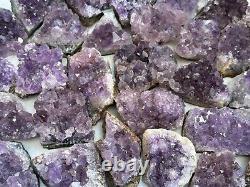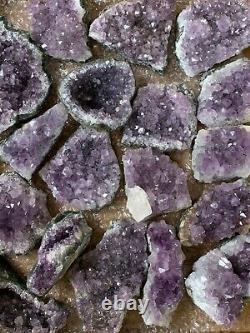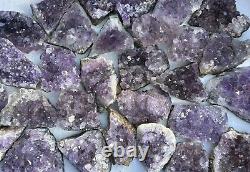 Stunning Amethyst Crystal Cluster, Grade A Amethyst Cluster, GENUINE NATURAL Amethyst Geode, Raw Amethyst, Amethyst Druze, Amethyst Crystals. Size range from 1.5" to 4" approx.
Wholesale Bulk Lot, you can pick the weight options from 1/2 lb to 20 lbs. You're expecting 4-7 stones per lb on average.
As the item size varies so the amount per 1 lb will vary from batch to batch. But it will be +/.
This is a guide only and orders may fall outside this guide as we sell this item by weight. Each mineral is a unique one-of-a-kind piece, no two have the same styles, and formations will vary depending on inventory. The clusters shown on the listing are for illustration only to demonstrate variation in appearance. As it's a natural item, please expect minor imperfections like point damage or chips, some amethyst may have calcite inclusion or other unique features. Amethyst is one of the most effective crystals for healing people, plants that won't grow, and calming animals.
Amethyst is used to keep the air and life force in the home clean and positive. It carries the energy of fire and passion, creativity and spirituality. Amethyst has been highly esteemed throughout the ages for its stunning beauty and legendary powers to stimulate, and soothe, the mind and emotions. It is a semi-precious stone in today's classifications, but to the ancients, it was a "Gem of Fire"; a Precious Stone worth, at times in history, as much as a Diamond. Amethyst is a wonderful aid for insomnia while promoting selflessness.
Amethyst clusters have points that radiate energy outward in many directions, creating an energetic force that is powerful to its surroundings. Increases spiritual awareness, calms the nervous system, supports sobriety.