Gold, Calaverite In White And Green Quartz 228grams! NICE Piece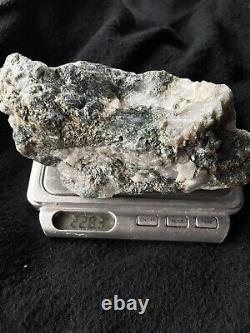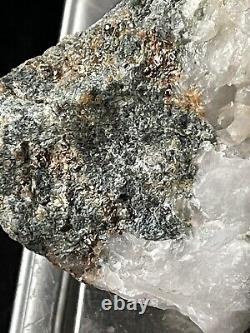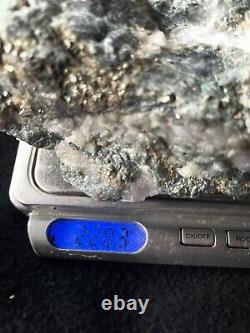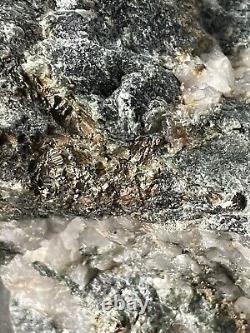 This specimen was found along the Mokelumne river in Calaveras county. This Quartz is stained green from copper deposits.
Calaverite as well as small gold deposits are mineralized throughout. This specimen could be crafted into a really special, one of a kind collectors piece. This specimen will sparkle intensely under Any Minimal sunlight.