Fabulous Piece Aquamarine With Visible Enhydro From Pakistan quartz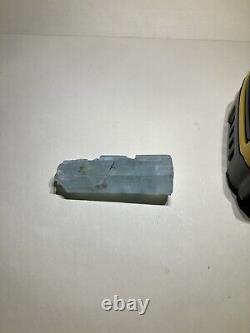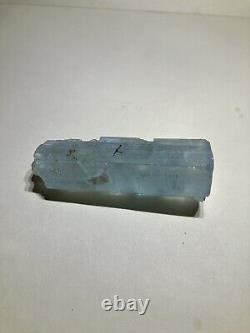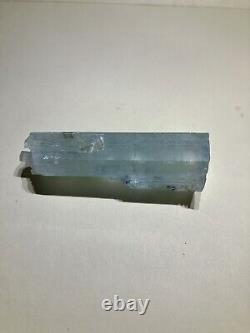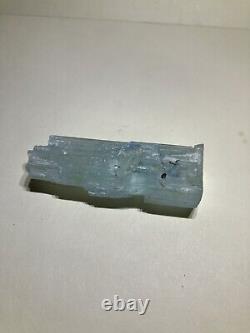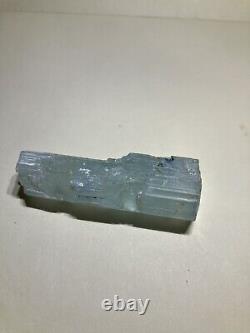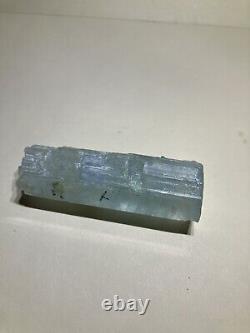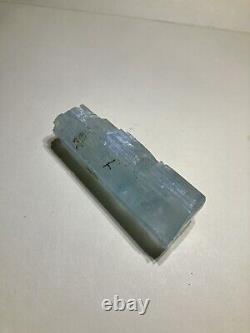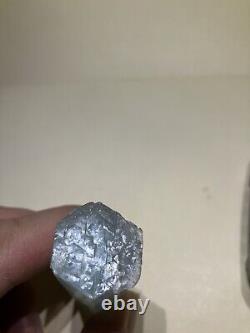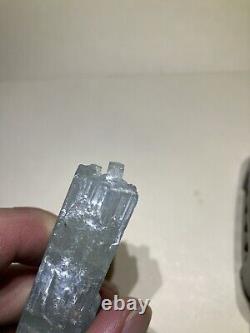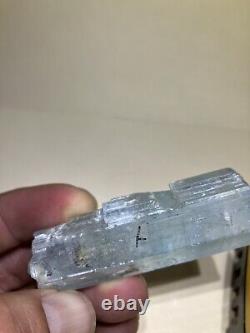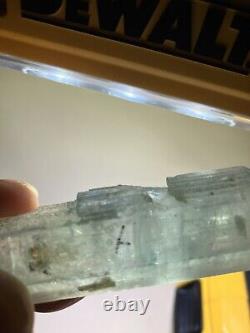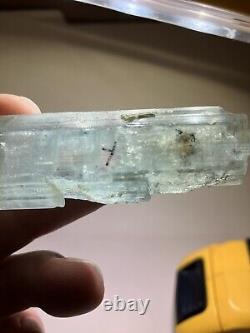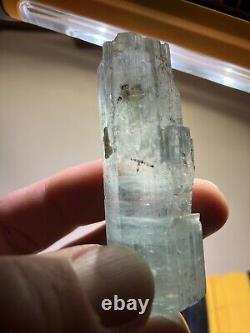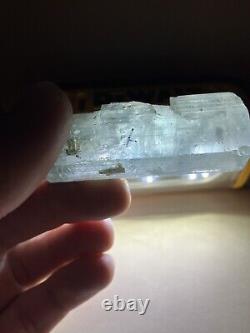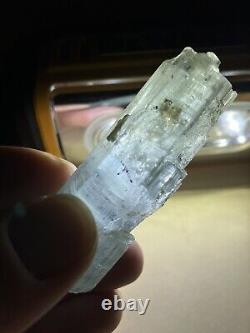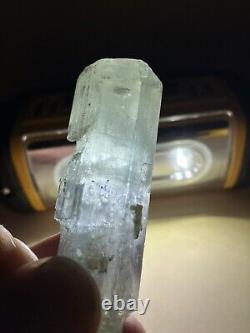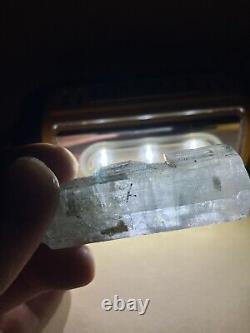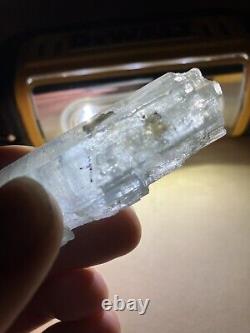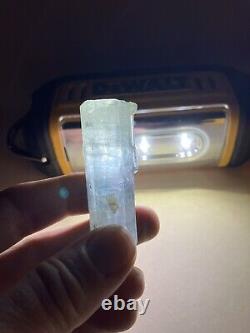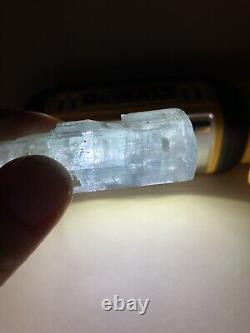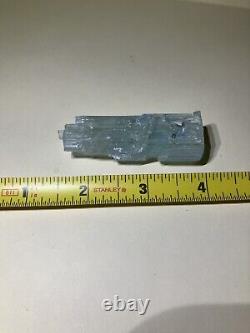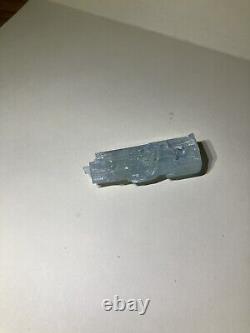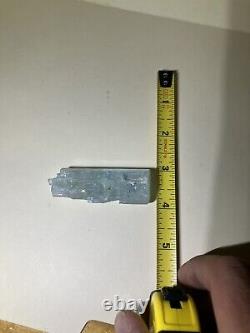 This aquamarine can also be faceted. This beast has a visible water bubble of 1 to 2 mm in size. There are three bubbles that I can find but the other two do not move far enough to be concerned with.
This enhydro inside of an aquamarine Crystal will blow your mind and those of your friends. I got this in Tuscan over a decade ago. A fabulous find for any serious collector. Crystal Weight 46.5 Grams.
Lenght of crystal 2.2 tall. Width of crystal about 0.5. 100%percent Natural Crystal, damage free.