Disney's Pinocchio Crystal/Glass Art Piece BUNDLE (2 ITEMS) REDUCED 1/31/21 50%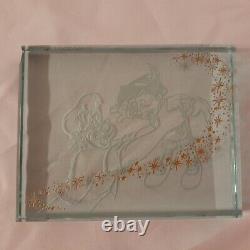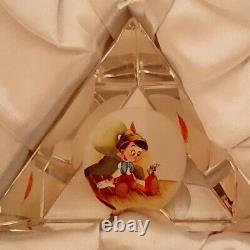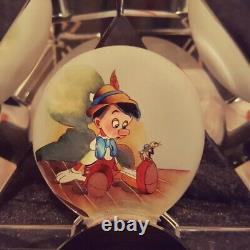 Disney's Pinocchio Fine Art Crystal/Glass Piece BUNDLE (INCLUDED 2 PIECES). 1 Robert Guenther Signed 6" X 8" Green Hue Rectangle with Pinocchio Being Held.
By his Father (Geppetto), Has Star Embellishments. 1 "Good Advice"Clear 6 1/4" X 4" Fine Art Crystal/Glass Triangle. Encased in Glass/Crystal, with Pinocchio Getting Advice From His Pal Jimney. Includes the Original Satin Lined Presentation Box and COA.