A+ Natural Tanzanite Crystal LARGE PIECE Merelani Hills, Tanzania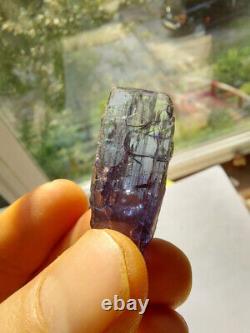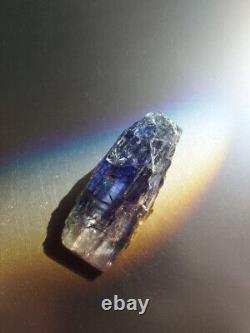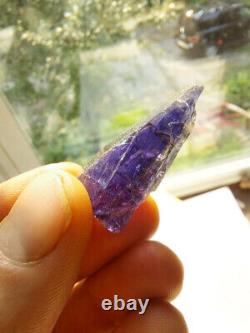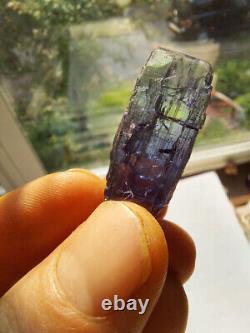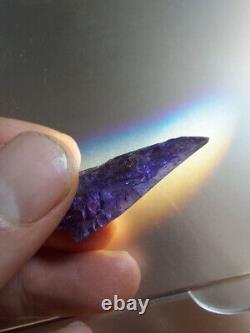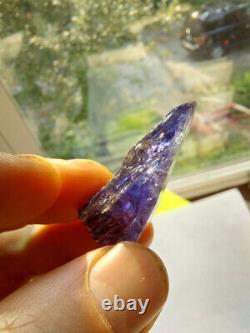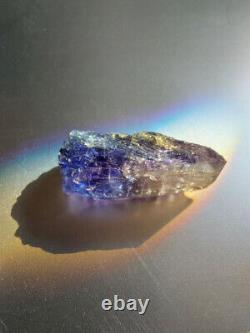 A+ Natural Tanzanite Crystal - LARGE PIECE - Merelani Hills, Tanzania. Indulge in the allure of our natural, unheated Tanzanite crystal, a magnificent treasure that deserves a place in your collection. Weighing an impressive 13.3 grams, this large and captivating gem is an ideal investment for true crystal enthusiasts and collectors. One of the remarkable qualities of Tanzanite is its Pleochroic nature, allowing it to exhibit stunning color changes depending on the angle of light. Prepare to be mesmerized as this gem transitions effortlessly from deep purple to enchanting shades of blue, with the occasional sighting of a rare reddish pink hue.
It's a phenomenon that truly showcases the magic of nature. Sourced exclusively from the renowned Merelani Hills in Tanzania, Tanzanite is an exceptionally rare gem. In fact, there is less Tanzanite on Earth than there is gold. With each passing day, the availability of these larger pieces becomes scarcer. Seize this opportunity to own a once-in-a-lifetime piece of this extraordinary gemstone.
The versatility of this Tanzanite crystal knows no bounds. Utilize its energy during your spiritual practices, display it as a captivating centerpiece in your home, or transform it into exquisite jewelry or wire-wrapped creations. Regardless of how you choose to embrace its beauty, this Tanzanite crystal is a testament to elegance and refinement. Embrace the wonder of Tanzanite and add a touch of rarity and sophistication to your crystal collection. Immerse yourself in the allure of this gem and let its undeniable beauty resonate with your spirit.
Don't let this chance slip away - claim your slice of Tanzanite's timeless allure today.