40mm Asfour Crystal, Clear AB, Crystal Sun Catcher, Crystal Ball Prisms 1 Hole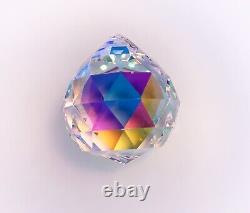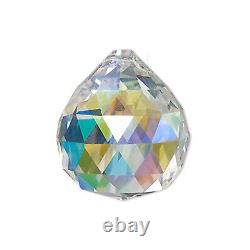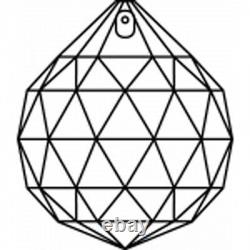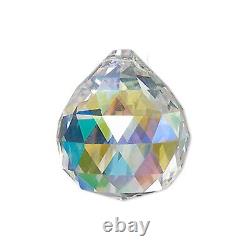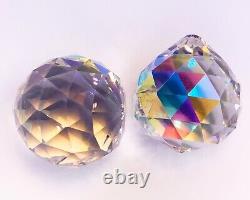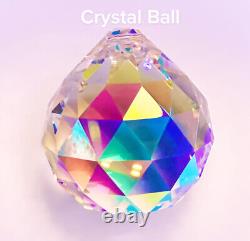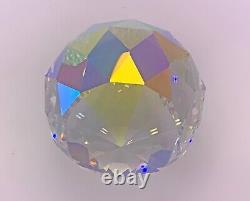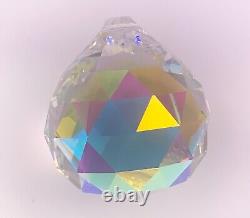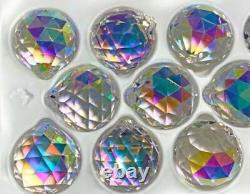 ASFOUR CLEAR Ab CRYSTALS BALL SUN CATCHER. Enhance the Aesthetic Appeal of Your Chandelier. These intricate facets round crystal ball prisms are created by craftsmen in Egypt with German technology to capture light and give off incredible sparkle. These beautiful Asfour Clear Crystal ab ball prisms, for your consideration, Made of Top Quality 30% Lead Crystal, Precision Machine-Cut, to present the excellent purity and brilliance of these hanging Prisms, these Crystals are made with the purest materials, Clear surfaces to radiate light, add the illusion of space and inspire ambition. The hole at the top of the crystal prisms for easy hanging and cast the most rainbows.
Makes a great gift ornament also to give energy and raise the love attraction of the relationship to help draw in helpful people. Will make your chandelier look gorgeous Great Gift for People who love their house/home and want to make their places more attractive.
Placed in window ornament will make a rainbow. Asfour Crystal proudly offers an array of crystal-chandelier-parts for restoring damaged fixtures Asfour Crystal proudly offers an array of crystal-chandelier-parts for restoring damaged fixtures or breathing new life into vintage lightings. Based in Egypt, our chandelier accessories include cups like these bobeches, leaded crystal teardrop beads, crystal chains, and many other chandelier pieces to enhance the refraction and prismatic elegance of your lighting. REVITALIZE LIGHT FIXTURES with Asfour Crystal balls for candlesticks, chandeliers and candelabras. These 30% lead crystals ball add elegance and ambience to your dining room or entryway lighting.
Color: Clear Aurora Borealis (AB). Package Quantity: (1, 20, 40) Pieces. Product Material: Full Lead Crystal.
High-definition crystal ball prisms are made of the top made of top quality 30% lead crystal, precision machines can refract lovely rainbow light in the sun. A transparent crystal sun catcher is suitable for various decoration occasions. Such as gardens, homes, Feng shui crystal, Chandeliers, Christmas trees, curtains, windows, plants, trees, weddings, walls, shelves, cabinets, cars, porches, balconies, front doors, etc. Perfect Holiday Gifts, House Warming Gifts, Home Décor Gifts.
We provide to offer the Best Quality, the Best prices, the Solid customer service. It will be made just for you after an order was placed. After dispatching, it will be delivered within 1-5 Days.